Providing high-quality surgical care in a stress-free and relaxing environment.
Pershing Oaks Animal Hospital provides a broad range of surgical services, from spays and neuters to advanced orthopedic procedures. All surgeries are performed under sterile conditions in our modern surgical suite. Patients are monitored during and after the procedure by a veterinarian and veterinary technician, as well as sophisticated heart and respiratory monitors. We compassionately practice comprehensive post-operative pain management for the comfort of your pet.
Routine Surgery
Advanced soft-tissue and exploratory surgery
Surgical oncology and orthopedic procedures
Comprehensive post-operative pain management to ensure your pet's comfort
Pre-anesthetic blood tests to ensure a safe anesthetic experience
Thorough intra– and post-operative patient monitoring
Below are some of our surgical procedures we offer: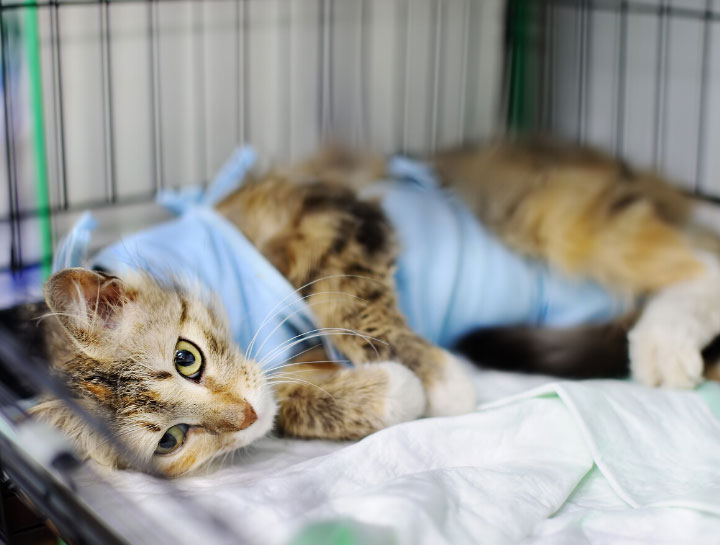 Help your pet live a long, healthy life.
Surgery on eyes, ears, throat and lungs.